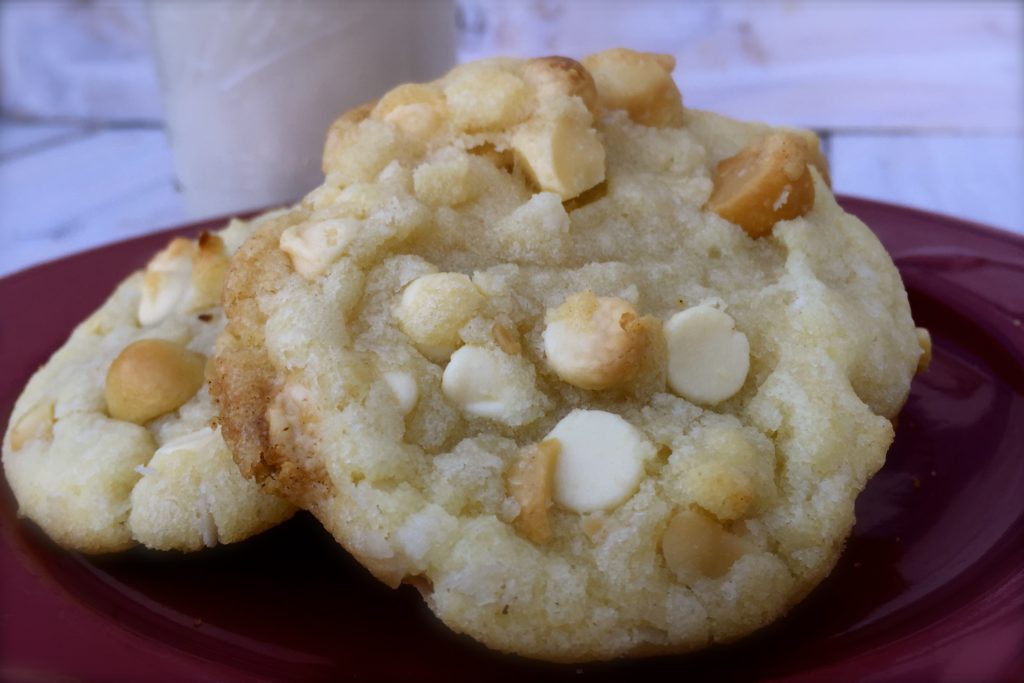 Hubby texted me this morning, "Hubby needs more cookies!" and I said, "What kind?" Hubby texted back and said, " something yummy!"  So, these are something yummy cookies for hubby to snack on during the week.  They are crisp on the outside and chewy on the inside.  If you like white chocolate, coconut and macadamia nuts, then you'll love these.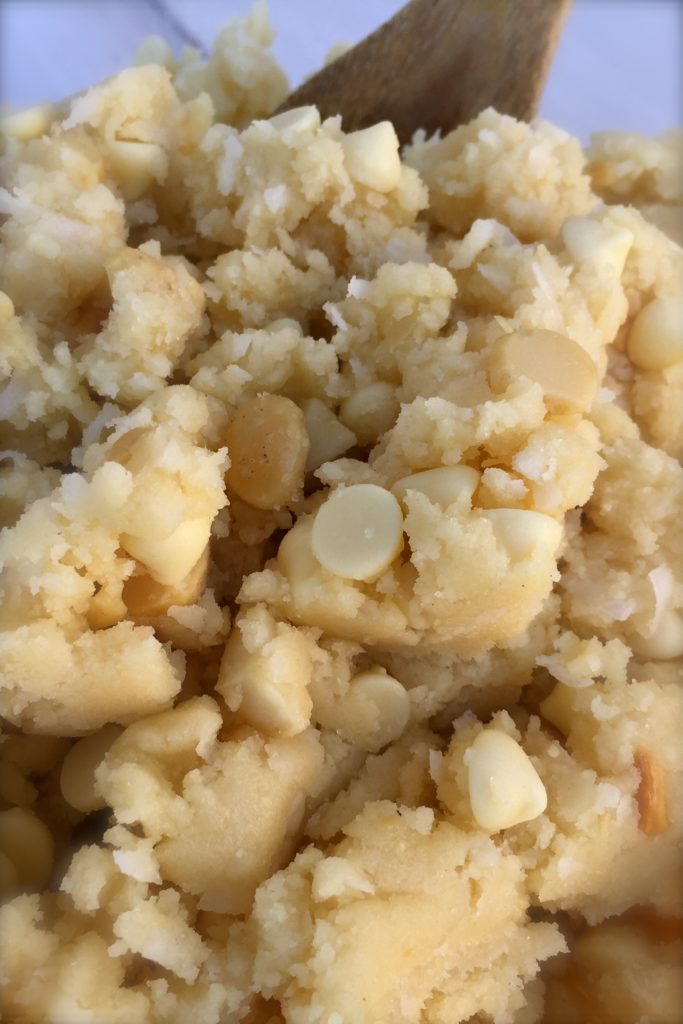 It's a very white looking cookie.  These cookies would also taste great with semi-sweet chocolate chips or milk chocolate chips.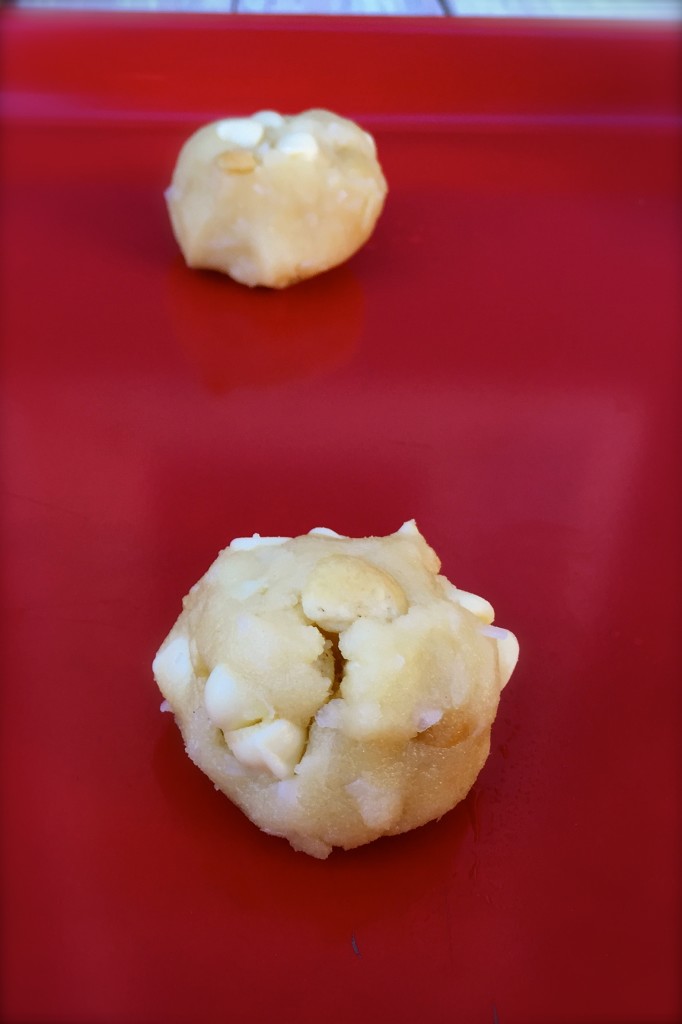 I don't have a cookie scoop, so I just rolled the dough in a ball.  I try to have more of the chips and nuts on the top to make them look yummy.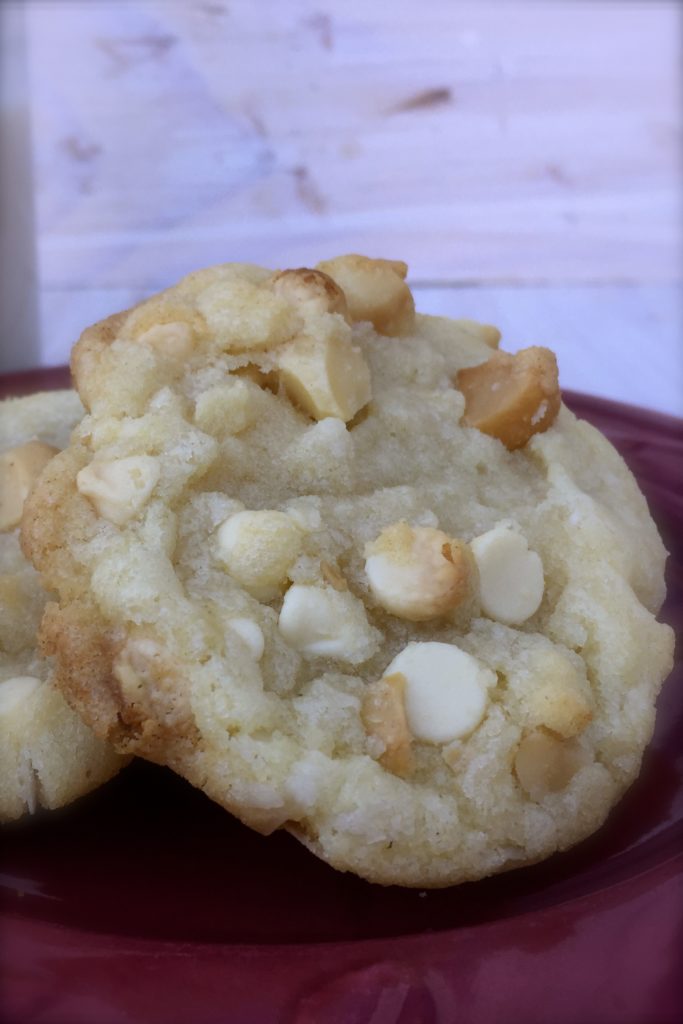 Hubby doesn't eat anything that doesn't taste good soooo, of course these cookies are "Hubby Approved!"
Coconut White Chocolate Chip Macadamia Nut Cookies
Crisp on the outside chewy in the middle. Coconut cookies made with coconut oil, white chocolate chips and macadamia nuts. Mmmmm good!
Ingredients
½ cup coconut oil
1 cup sugar
1 egg
1 cup all-purpose flour
½ teaspoon baking soda
½ teaspoon baking powder
½ teaspoon salt
1 cup (6 ounces) white chocolate chips
½ cup flaked coconut
½ cup macadamia nuts, roughly chopped
Instructions
Wash hands. Preheat oven to 350°. Soften the coconut oil for a minute in the microwave. In a large bowl cream together the coconut oil and sugar, make sure coconut oil has cooled some so that you don't cook your eggs; beat in the egg. In a medium bowl, whisk together the flour, baking soda, baking powder and salt. Add the flour mixture to the creamed mixture and mix thoroughly. Mix in the white chocolate chips, then mix in the coconut and nuts. Use a cookie scoop or roll dough into 1¼" balls onto an ungreased cookie sheet 2 inches apart and bake for 10-12 minutes. Leave cookies on cookie sheet for a minute then move to wire rack.
Notes
Makes around 2 dozen cookies.