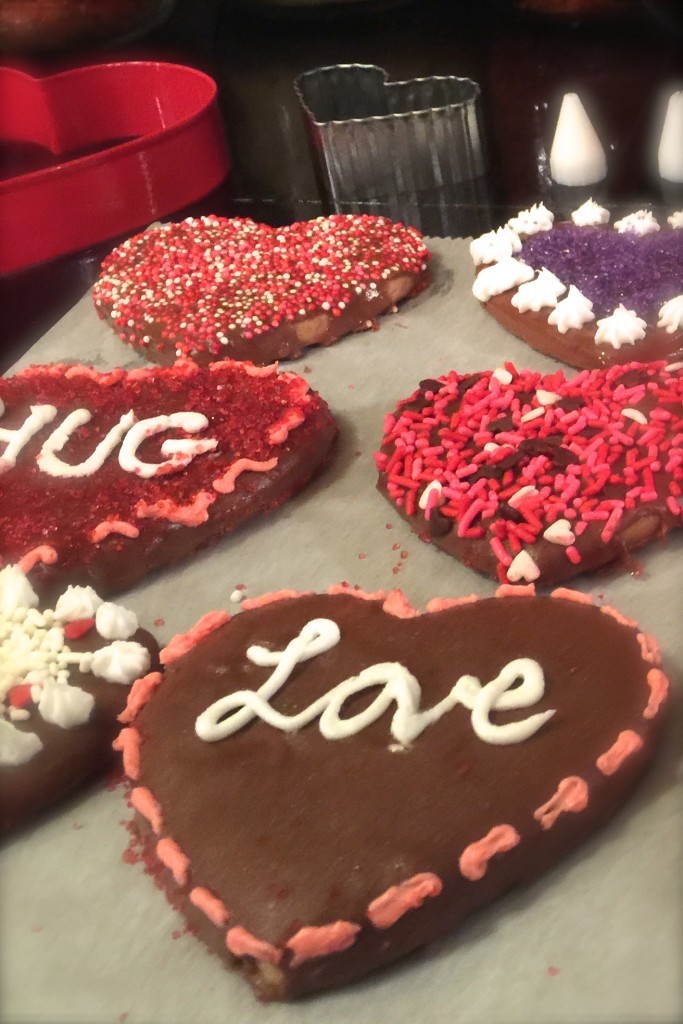 Happy day to you and yours.  Getting in the mood for some Valentine Cookies, I decided that chocolate meets sugar cookies = LOVE!  What a great time of year to start the Hubbies Cookies blog.  It was a cold rainy day here on the coast of Oregon and baking cookies makes the house smell so good and helped take away the chill.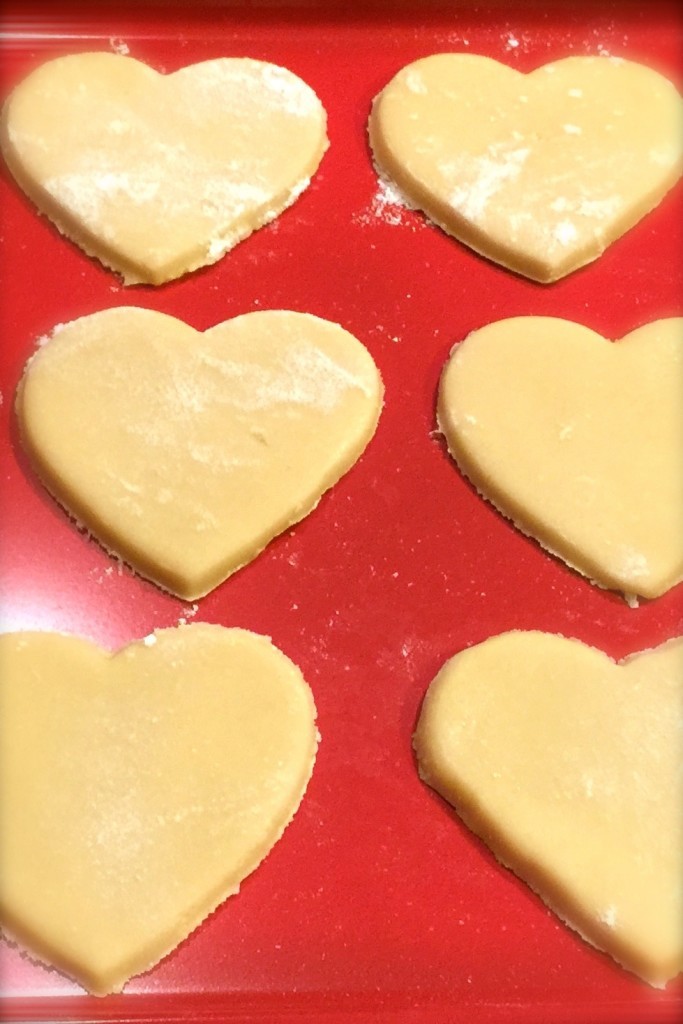 I've never been a fan for the rolling mats. Whenever I make cut out cookies I wipe the counter down with an extra moist dish rag and then line it with plastic wrap, that way when I'm done, I just roll the plastic wrap up and toss it in the trash, no counters or rolling mats to clean!  Easy Peasy! Oh…I just realized that the plastic wrap ready to throw away is in a shape of a heart!  That wasn't planned.
These cookies are made from a traditional vanilla sugar cookie recipe, then coated in melted chocolate and then sprinkled with sugar/sprinkles and or decorated with frosting!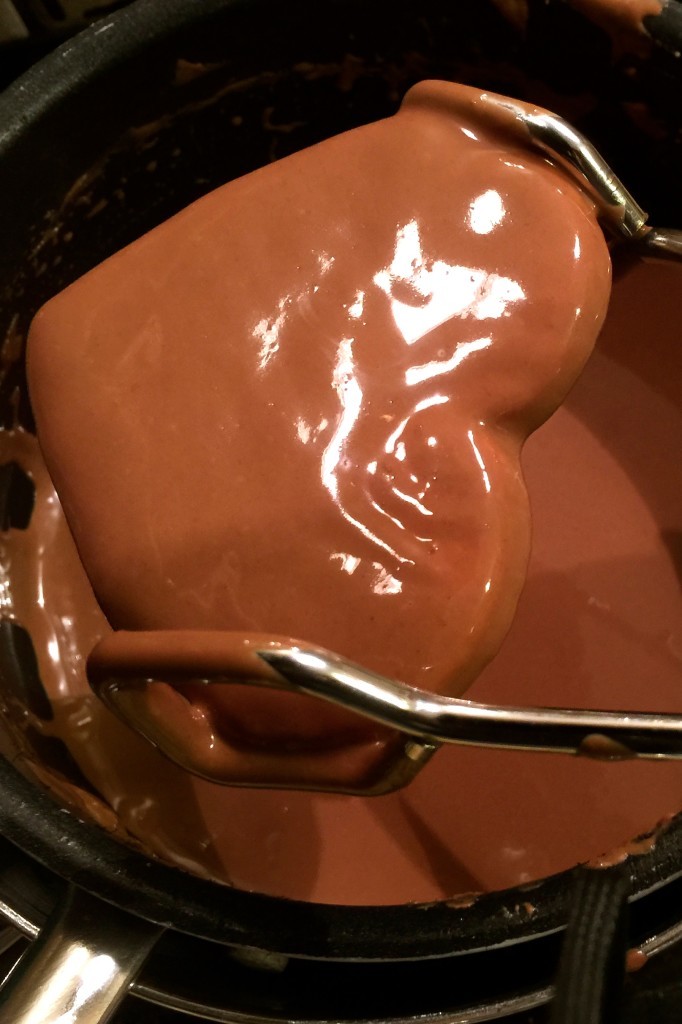 Hubby took most of them to work to share with his colleagues.  They were gone within 10 minutes.  Wade didn't even get to grab one at work. So yeah!  These are good! 🙂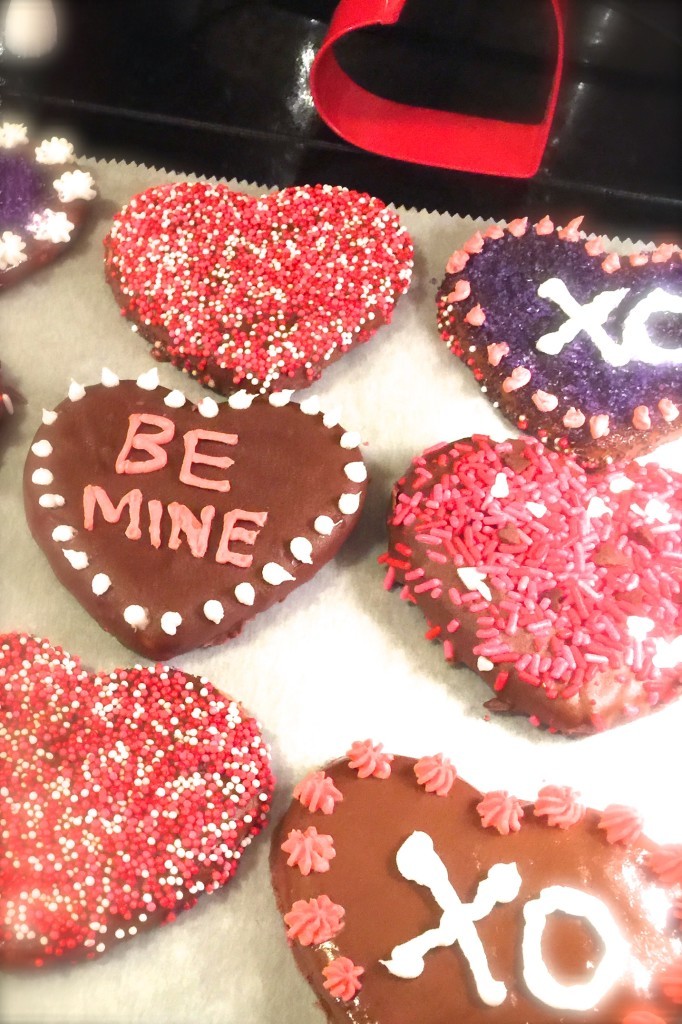 I enjoyed making them and my dear hubby and son certainly enjoyed eating them. They were "Hubby Approved"
Chocolate Dipped Valentine Heart Cookies
Traditional sugar cookies dipped in melted Chocolate and then covered in sprinkles, sprinkles, sprinkles and or butter cream frosting.
Ingredients
¾ cup butter (softened but not melted.)
1 cup sugar
2 eggs
½ tsp. pure vanilla extract
1 tsp. baking powder
2½ cups flour


For Chocolate
1 12 oz. bag of semi-sweet, dark chocolate or milk chocolate chips


Butter Cream Frosting
3 Tbsp. softened butter
1½ to 2 Tbsp. cream or milk
½ tsp. pure vanilla extract
⅛ tsp. (1 or 2 drops) of pure almond extract
1¾ cup powdered sugar
¼ tsp. Red or Pink Food Coloring (Optional)
Instructions
Wash hands. Cream together butter and sugar, then add the eggs and vanilla and beat well. Blend in the baking powder. Gradually add in the flour to the creamed mixture. Flour hands and knead dough into a ball. Wrap tightly and refrigerate for at least 1 hour. Preheat Oven to 400°. On a lightly floured surface, roll out dough ⅛" thick. Cut out with heart cookie cutter. (or cookie cutter of your choice.) and place on ungreased cookie sheet. Bake for 6 to 8 min. Remove from cookie sheet and cool on wired rack.


Melt 1 bag of semi-sweet, dark chocolate or milk chocolate chips in a double-boiler or a few minutes in the microwave stir until smooth. Dip cooled cookies into the melted chocolate chips until covered and place on cooled cookie sheets layered in parchment or wax paper. Sprinkle with sprinkles and or colored sugar. Chill in refrigerator for about 5 minutes or until chocolate is firm. Decorate with frosting or melted white chocolate chips.


For frosting:
Use a blender to whip butter, cream, vanilla and almond extract. Gradually add in the powdered sugar. Whip well. Add food coloring. (Optional) Place frosting into an icing bag with decorator tip and decorate chocolate covered cookies to your liking.